PROJECT S.T.R.A.T. YESTERDAY AND TODAY
A look back in time to the beginnings. Page-5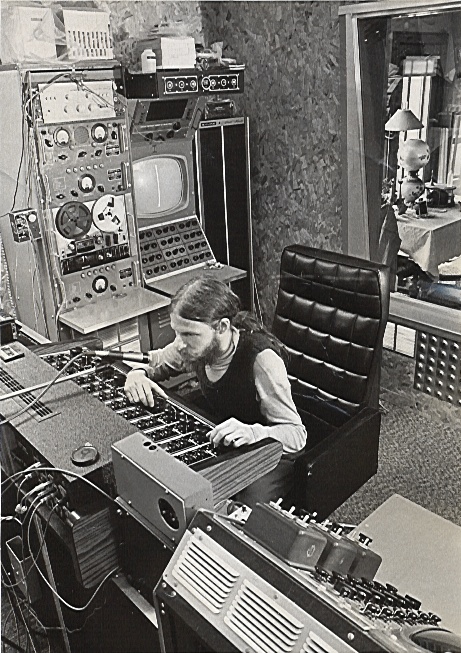 ABOVE
Here is the original "on air" broadcast system I used to transmit music into space.
These photos were taken during the mid 80s inside the new 16' by 45' addition we added to our house.
For more see: Brief history
BELOW:
The early high voltage transmtter below is nearly 16' tall and developed 50,000 volts
on the output side!