PROJECT S.T.R.A.T. YESTERDAY AND TODAY
A look back in time to the beginnings. Page-4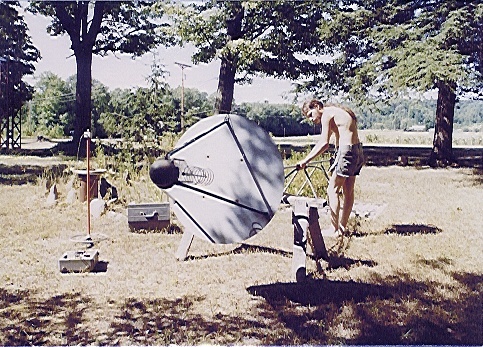 ABOVE:
Original V.M.B. AKA "Vertical Marker Beacon"
The very first U.L.F. transmitter to go "on the air" in the summer of 1972 at the project site.
The first signals to be broadcast using this novel design were "binary tone pulses"
along with tracks from the vinyl recording: "Songs of The Humpback Whale".
These photos were taken in the spring going into summer 1972.

For more see: Brief history
Also see:
Old house as it looked in 1963
BELOW
Another look at the 96 channel "Phase Syncronizer Console"
Photo taken approx. 1974