PROJECT S.T.R.A.T. YESTERDAY AND TODAY
A look back in time to the beginnings. Page-2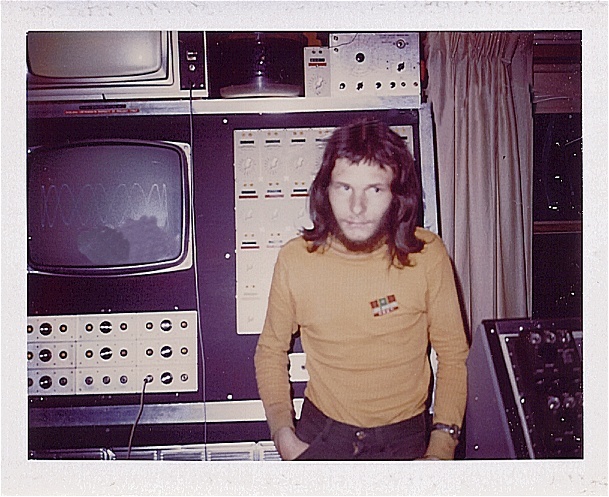 ABOVE
Monstrous (hand built 1973) 600 pound 96 channel signal analyzer / 21" oscilloscope
deigned to display complex electromagnetic signals.
For more see: Brief history
BELOW
This is the early transmitter setup in the basement of the old house.
These photos were taken during the mid 70s. The early high voltage transmitter below
developed 15,000 volts on the output side.