PROJECT S.T.R.A.T. YESTERDAY AND TODAY
A look back in time to the beginnings. Page-3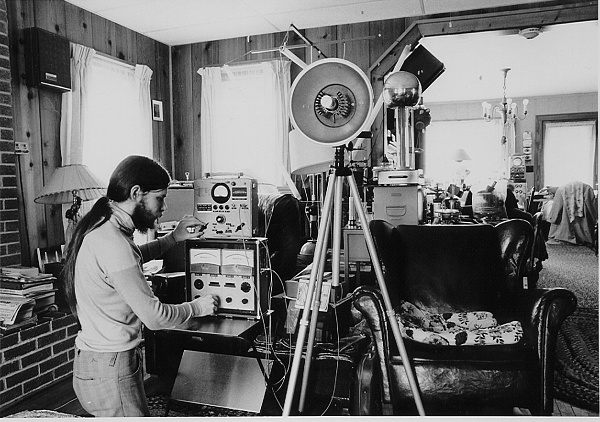 ABOVE
"Sonic Gun" This was the second version of this experimental device to under go extensive
tests in the living room in front of the fireplace at the old house.
For more see: Brief history
BELOW
This is the early transmitter setup in the basement of the old house.
These photos were taken during the mid 70s. The early high voltage transmitter below
developed 15,000 volts on the output side.